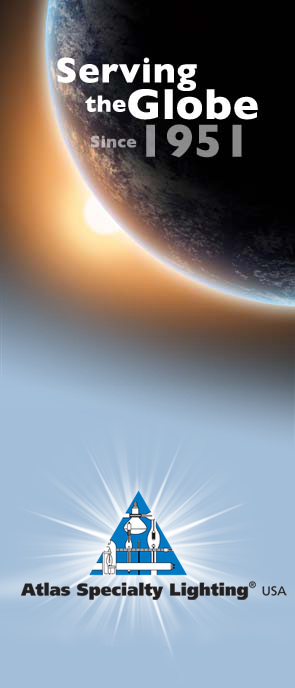 Welcome to Atlas Specialty Lighting®
We are pleased that you have joined the very best source for specialty lighting components available in the world today! Since 1951, we have taken great pride in providing first class service for first class customers.
We have the highest quality Cermax® xenon lamps available in the marketplace today.  With over 30 years of experience in working with Cermax® xenon lamps and systems, we have the knowledge you deserve to support your requirements.  We know the Cermax® market, what works and what does not!
You can count on the finest quality products to assure optimum performance for your medical and scientific light source systems.  Our experienced staff is well versed in all lighting applications and is here to serve your needs.  We strive to achieve customer satisfaction at a price that will be attractive to you!
Should you have any questions or requirements for items not listed on our website, please get in touch with us via our contact us page.
"Providing service beyond the sale of the product."